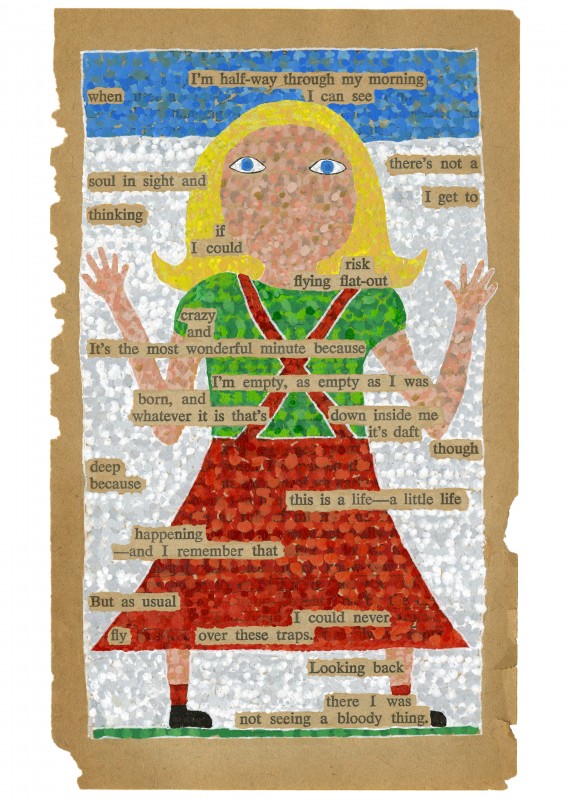 I began making these pieces in 2019, not long after the redacted Mueller report was released. I found myself both fascinated and frustrated by the idea of multiple truths and meanings, both hidden and found. An experiment in redacting (or erasure) has since become an exploration into storytelling, a personal investigation into how taking pieces of a story out of the context of a larger story can create new meaning and sometimes becomes a revelation of how we see, find, and create our own stories, which is, essentially, how we create ourselves.
"We tell ourselves stories in order to live," writes Joan Didion. But stories can also tell us. They can tell us how to remember or how to forget, how to hold on to experiences or how to purge ourselves of them. And stories provide a way of reaching for answers where answers are rarely found: in the realm of human behavior. Most importantly, they can get us from one side of something to the other, from the before to what comes after—meaning.
These works are presented in limited edition archival fine art prints produced and printed by photographer Alex Harris in collaboration with me. Each print is signed and numbered.

Currently on view
September 1 – November 5, 2021
Horse & Buggy Press and Friends